What's the secret to connecting with students & getting them to take ACTION?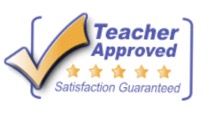 Booking a school assembly program with Brian Richards will IMPACT students because Brian does more than teach and entertain, he incorporates a CALL TO ACTION in all of his "in house & virtual field trips". Using the art of magic, music, humor and active participation makes his programs are UNFORGETTABLE! But what that means for you is programming that is based on your curriculum goals which will please the parents of your school.

But Brian does more than connect with the kids, he also supports the teachers and parents by supplying great classroom activities, worksheets and games to play in the classroom or take home. That is why Brian's programs are TEACHER APPROVED!

With over 25 years of experience you can count on programs with a strong supportive curriculum message, backed with top notch customer support and a Better Than Money Back Guarantee.

That means if you are not completely satisfied with our assemblies, support materials and student IMPACT, you owe NOTHING, NADA, ZILCH…I think you get the idea if you are not happy, neither is Brian!


For more information about the many assemblies I offer CLICK HERE.