The perfect virtual solution for reading motivation…Brian Richards will share magic, laughter and 3 important Reading Messages in "Seuss on the LOOSE"!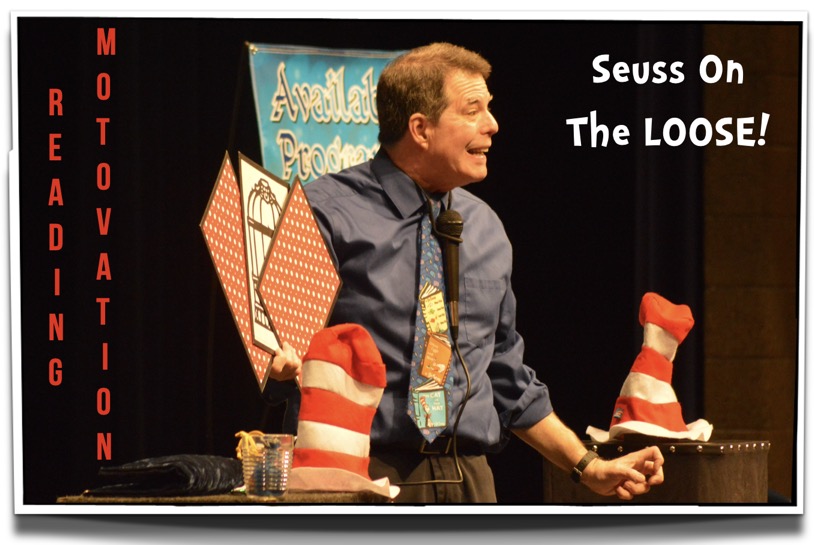 This delightful virtual pre-recorded educational show is 45 minutes in length and uses the books of Dr. Seuss to motivate your students to read. Along the way Brian shares the Dr. Seuss' 3 key points in writing books…#1 he wanted people to use their imaginations, #2 he wanted the reader to have FUN and #3 he wanted the reader to learn an important lesson in life! During this fun show Brian will reference classic stories of Dr. Seuss and talk about the messages from each. It's 45 minutes of fun and all about reading! If you're looking for a reward in class or distant learning this fun motivational show will fit the bill. Schools can purchase this resource for the entire school for one low fee of $195.00.

Plus, with the purchase of the show you will also have access to promotional resources as well as classroom documents for your teachers to use!

To get permission to watch this virtual educational video simply click the button below pay via credit card and
you will be taken to the video page…ENJOY!!!