Virtual Programs That Teach and Entertain…


I know 2020 has been quite a challenge, but my goal is to meet that challenge with one of a kind virtual programs. Programs that your students will love and more importantly learn key messages! I have rewritten a number of my regular assemblies to share virtually. I think they are effective and FUN…are they as effective as my LIVE interactive programs? It's hard to beat the connection and interaction of a LIVE performance but this is a close 2nd…and there are some distinct advantages.

For example, I can customize each program to your particular school. A 15 minute chat and I will create a presentation that will be a great fit to your GOALS that will mesh with my presentation! And as an added bonus, you save money with a virtual presentation.

Each of these programs are 30 minutes in length and the cost is
$250
. In addition to the program itself all teachers will have the option to download classroom support documents. With these documents you can reinforce the lesson with FUN ideas and activities.

HERE ARE THE AVAILABLE PROGRAMS:


Brian's very popular program on dealing with bullying in your school. He teaches the
following 3 key points:
Confidence Is Your Best Defense…
Don't Join in!
Silence is not golden, tell a trusted adult!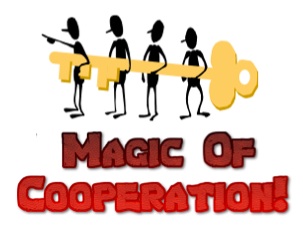 Conflict resolution dealt with in a FUN way that kids will remember! Brian focuses on
the following 3 vital points:
Whether you agree with someone or not you need to treat that person with RESPECT.
We ATTACK the problem, never the PERSON!
We work for a win/win solution so everyone feels they are part of the solution and not part
of the problem!

Laughter, silliness and the message that kids who READ are COOL and are much more successful in life!
Along the way the students learn 3 messages:
The more you read, the more you know!
Reading makes you more creative but it does take practice.
Finally, kids who READ are COOL…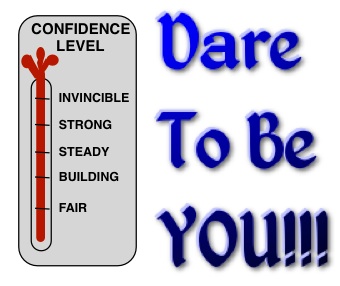 Self-Esteem and Daring to be yourself is the magical message of
DARE TO BE YOU! Amid amazing magic and discussion of Wilma
Rudolph who overcame incredible odds I share these 3 important
messages:
Appearances are DECEPTIVE you need to get to know a person on the
Inside!
Great goals, create GREAT results…
You must BELIEVE to ACHIEVE!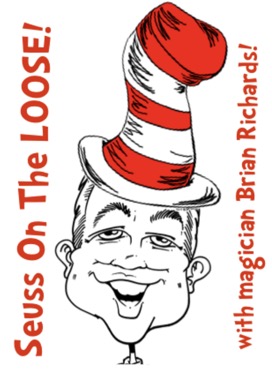 This is really a tribute to Theodore Geisel with an emphasis on
the creative genius of Dr. Seuss! All the routines use connections
to the writings of Dr. Seuss and explore the meaning. The basic
concepts shared are the goal of Dr. Seuss's stories:
His writings encourage creative thinking!
He writings are meant to be FUN!
And he wanted the reader to learn an important message!